Desert In Bloom Cosmetics Lab Specializes in the Development of
Organic and Natural Cosmetic Formulations
&
Lab-Scale Contract Manufacturing
We can develop cosmetic formulations that comply with ECOCert, Whole Foods, Natural Products Association, National Organic Program, Vegan & Cruelty-Free.
Servicing the requirements of businesses and entrepreneurs who desire to develop and market cosmetic products that are Organic, Natural and Cruelty-Free.
Our formulation development services cover the gamut from product ideation, formulation development, prototype formulation, stability testing and preservative challenge testing.
Whether you have a product concept, paper formulation or sample formulation…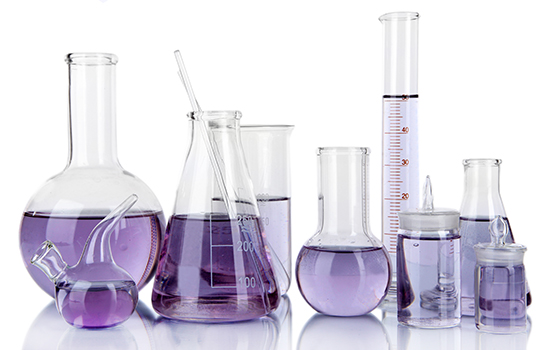 WE CAN FULLY-DEVELOP YOUR CONCEPT INTO A MARKET-READY COSMETIC PRODUCT THAT COMPLIES WITH YOUR CHOSEN NATURAL OR ORGANIC STANDARDS.
LAB-SCALE 2 LITRE BULK CONTRACT MANUFACTURING
We offer a unique Lab-Scale Bulk Contract Manufacturing service designed to provide you with enough product for consumer test marketing and to provide product samples for presentation to prospective retailers, product reviewers, beauty bloggers or for initial sales on your website. Whether Desert In Bloom developed your formula, or you supply us with your own formula, we can manufacture a lab-scale 2 litre batch of your product and ship it to you bulk.
This service is particularly valuable to cosmetics entrepreneurs who desire to introduce a single product or a line of products, but do not have the capital required to invest in a production run of hundreds or thousands of units of product that are the minimums for most contract cosmetics manufacturers.
ABOUT DESERT IN BLOOM COSMETICS LAB
Desert In Bloom Cosmetics Labs, based in Houston, Texas is operated by Mark Broussard. Mark has an undergraduate degree in Microbiology and Masters Degrees in Organic Chemistry and Business Administration from the University of Texas – Austin. He has several years experience in venture capital and private equity focusing on investments in the Healthcare, Environmental and Biotechnology industries.
In 2010, Mark founded Desert In Bloom, a medical spa, based in Houston where he and his staff focused on treating acne using a variety of esthetic techniques, including lasers. In researching acne, Mark's curiosity was piqued regarding the state-of-the-art in topical acne treatments. Through his research, he sourced numerous clinical studies from across the globe where researchers we reporting impressive results in treating acne using plant extracts from natural, renewable sources, but these ingredients were not being used in most commercial topical acne products. So, Mark did what most enterprising entrepreneurs do …
He decided to create his own line of products using all natural ingredients that were proven effective and dovetailed with his philosophy of all natural, renewable, cruelty-free and gentle to the skin, yet effective.
CHEMISTS CORNER PODCAST
Hear the Chemists Corner Interview Podcast on Natural Standards Formulating with Mark Broussard:
CONTACT DESERT IN BLOOM COSMETICS LAB
DESERT IN BLOOM COSMETICS LAB
1025 S. Shepherd Drive #211

Houston, Texas 77019

832.853.0135